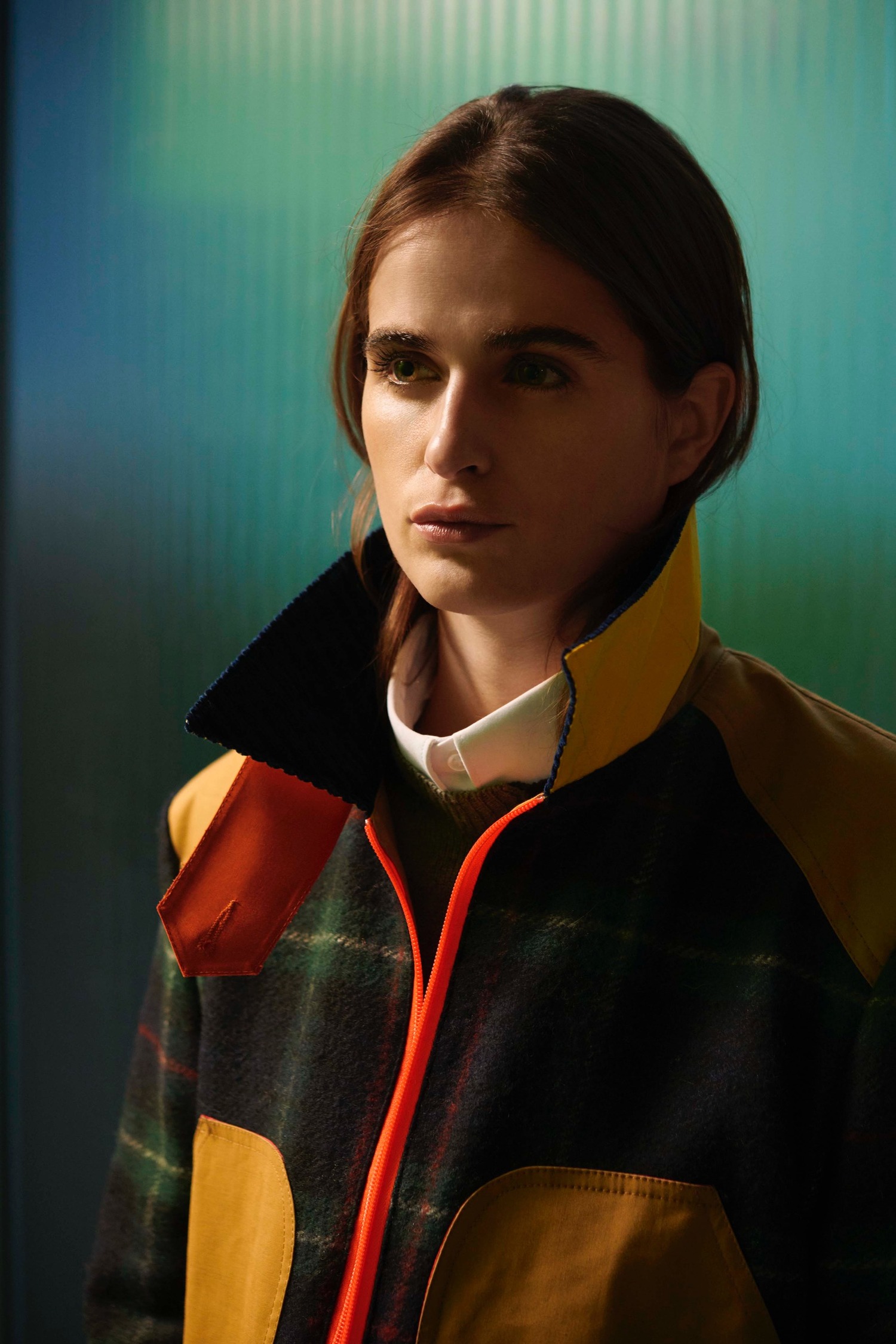 Photography © Sonia Sieff
Credits Bruther Architects Centre Culturel et Sportif Wangari Maathai Mairie de Paris
Loulou Robert
For La Fetiche
COLLECTION AW19
27.2.19
For our AW19 collection, we worked with three of our favorite French writers : Pauline Klein, Loulou Robert & Oscar Coop Phane.
Daughter of journalist and writer Denis Robert, Loulou Robert is a young French writer born in 1992. She began her career in modeling at the age of 18. Very quickly she turned to writing and published her first novel named Bianca at éditions Julliard which was met with great success and was nominated for the Prix Goncourt du Premier Roman (best debut novel). A film adaptation of the novel is underway.
Following this, she wrote Hope (Julliard, 2016), Mue (Holiday Deluxe, 2017), Sujet inconnu (Julliard, 2018) and Je l'aime (Julliard, 2019). Her next novel is expected for the start of the literary season in September 2020 at Flammarion. She has also written the screenplay for a feature film currently in production.
In the image above she wears the RIVER jacket.
Loulou Robert wearing the FREDDIE handknit and DAVID trouser in Ochre
In background: Pauline Klein wears the IVY handknit and YVES trouser in Black
Photography © Sonia Sieff
Credits Bruther Architects Centre Culturel et Sportif Wangari Maathai Mairie de Paris
Loulou Robert wearing the MARILYN handknit and VIV kilt
Photography © Sonia Sieff
Credits Bruther Architects Centre Culturel et Sportif Wangari Maathai Mairie de Paris
For more information on Loulou Robert and her work click here