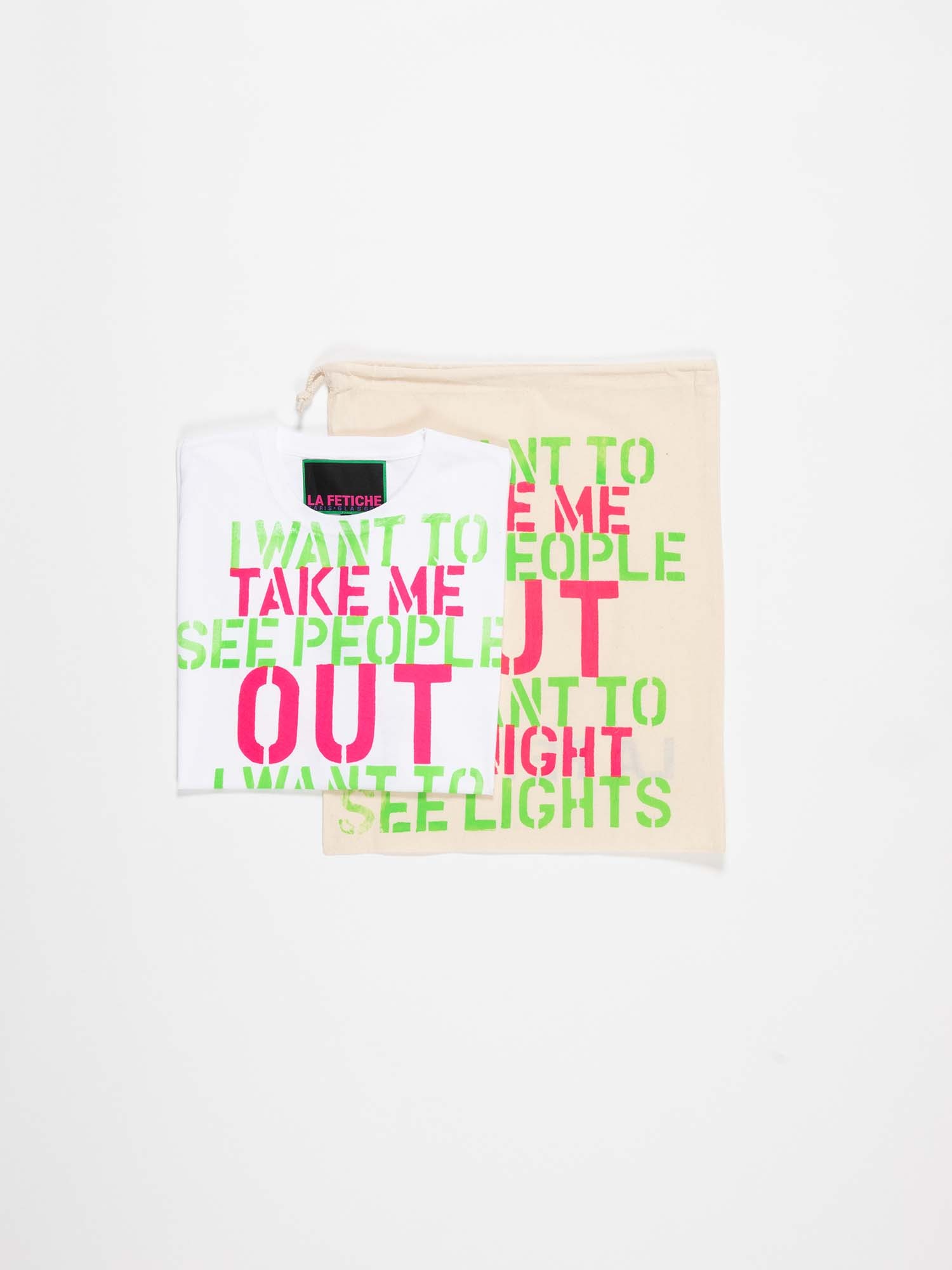 SS20 'MARC' T-shirt and tote bag
MARC HUNDLEY
FOR LA FETICHE
Collection SS20
21.6.19
LA FETICHE and NYC artist Marc Hundley have joined forces to create a unique hand printed T-Shirt for SS20.
The text has been selected from a SMITHS lyric, graphically rearranged and hand screen printed in Scotland, the T-Shirt is presented in a printed ecru cotton tote bag.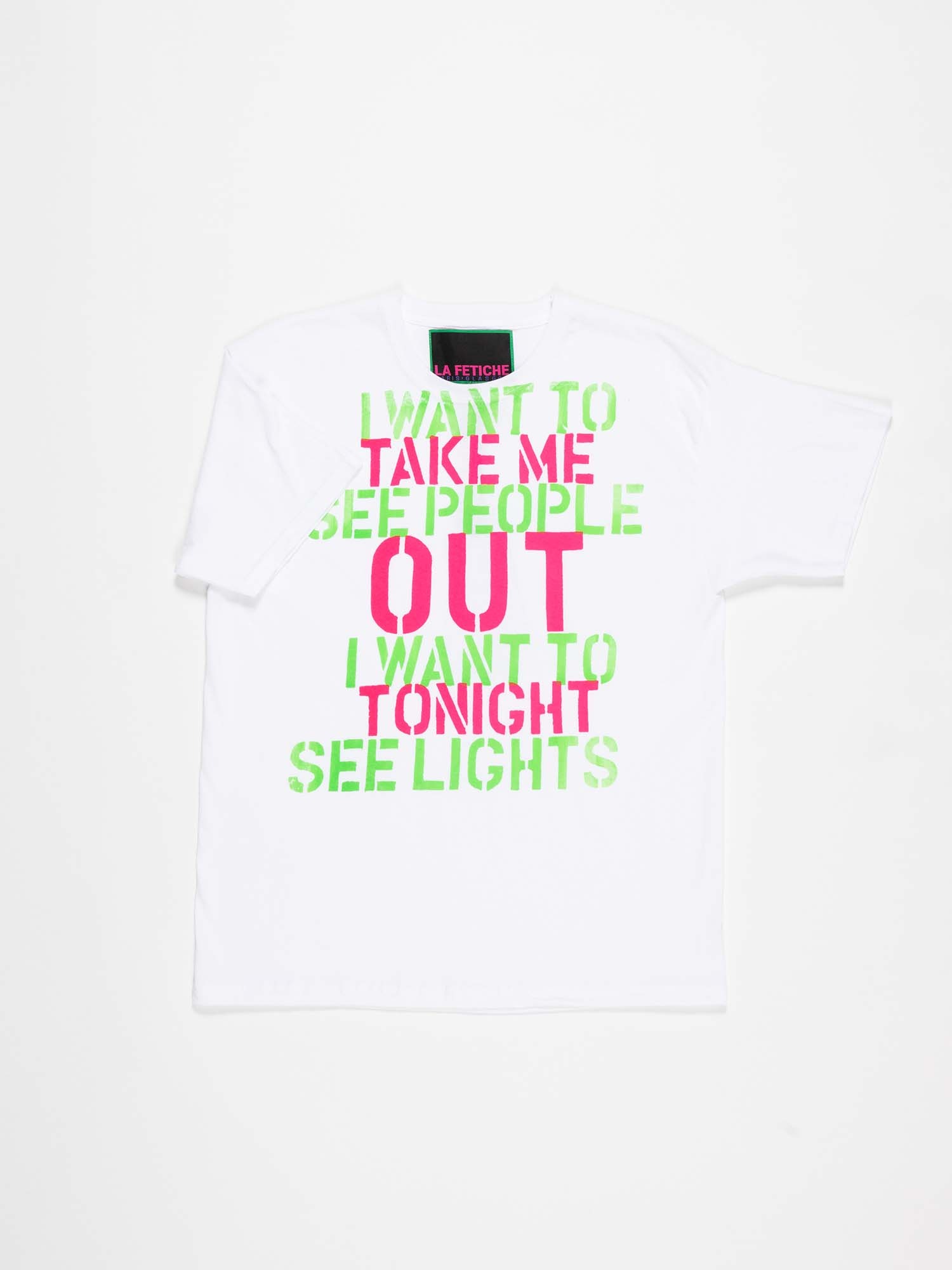 SS20 MARC T-shirt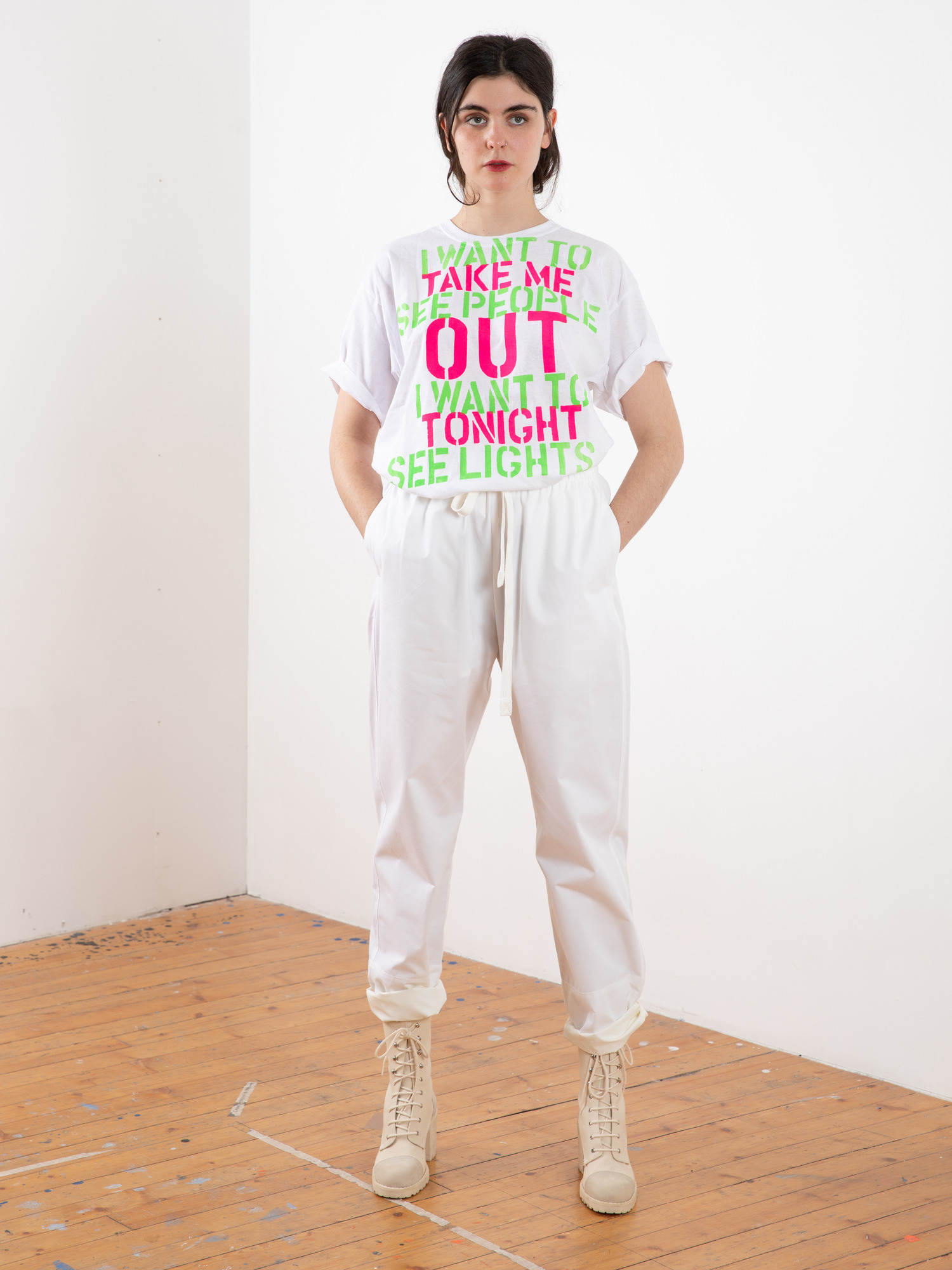 Photo Richard Gaston
Model Polly Morrison
Model Maeva Marshall wearing the MARC T-shirt layered under the CANDY handknit
Photo Sonia Sieff
Credits Université Pierre et Marie Curie Paris, France
New York-based Marc Hundley is known for text-filled work, which often takes the form of ephemera laden with brief yet opaque phrases, commonly extracted from song lyrics or literature the artist is listening to or reading at the time. The text-based pieces are often noted with a date and location as to where Hundley encountered the words or image, the pairing of these cultural sources with recorded time and place acknowledge the inextricable connections we make between art and ourselves.
Marc Hundley, Installation view, Team Gallery, New York, 2015
Marc Hundley, Installation view 'Same Different Game', The Modern Institute, Bricks Space, Glasgow, 2018
Courtesy of the artist and The Modern Institute/Toby Webster Ltd, Glasgow
Photo Patrick Jameson