Photography © Sonia Sieff
Credits Bruther Architects Centre Culturel et Sportif Wangari Maathai Mairie de Paris
OSCAR COOP-PHANE
FOR LA FETICHE
COLLECTION AW19
27.2.19
For our AW19 collection, we worked with three of our favorite French writers : Pauline Klein, Loulou Robert & Oscar Coop Phane.
Oscar Coop Phane is a French writer and winner of the Prix de Flore in 2012 for his first novel: Zénith Hôtel (Finitude). He undertook a residency at Villa Médicis. His last novel Morceaux cassés d'une chose was released in January 2020 at Grasset Editions.
In the image above he wears the VIVA sweater in Red, HELMUT jacket in Granite Tweed, YVES trouser in Grey Pinstripe and LYLE socks in Ecru.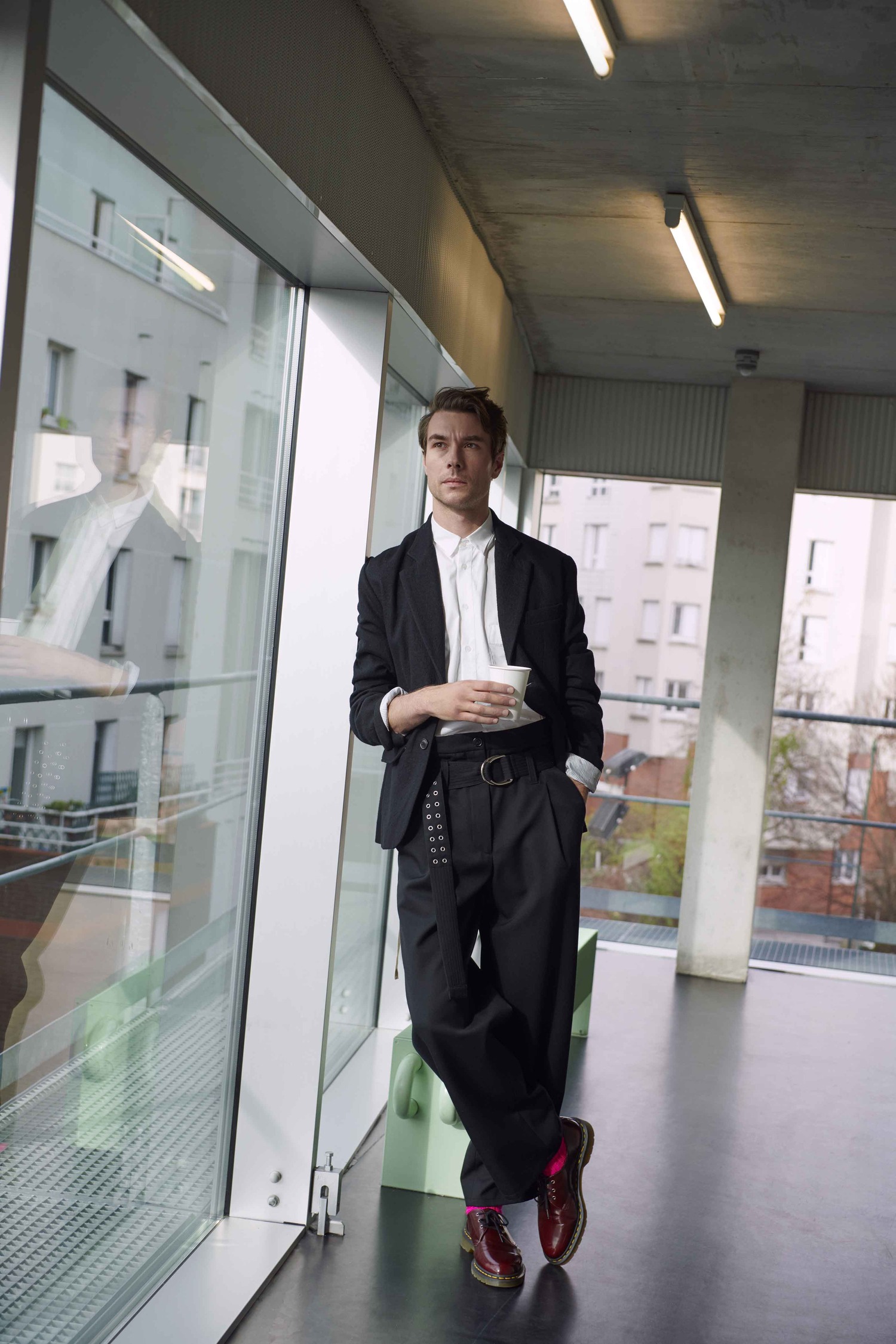 Oscar Coop-Phane wearing the ANNIE jacket in Black, YVES trouser in Black and HOCKNEY socks in Neon Pink
Photography © Sonia Sieff
Credits Bruther Architects Centre Culturel et Sportif Wangari Maathai Mairie de Paris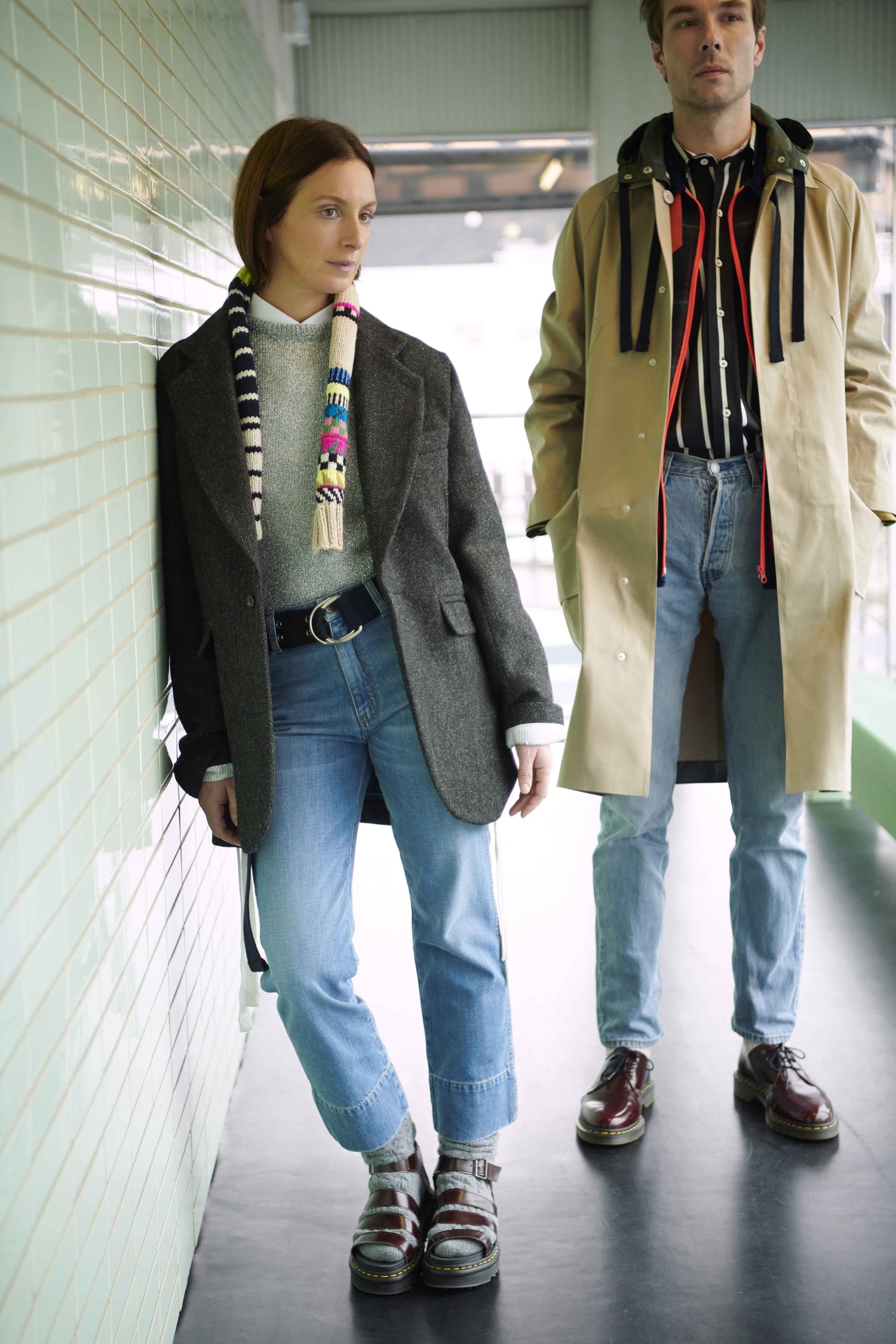 Oscar Coop-Phane wearing the JEAN trench and SACHA hood layered over the RIVER Jacket and LOIC shirt
In Foreground: Writer Pauline Klein wearing the HELMUT jacket in Granite Tweed and MARGOT scarf
Photography © Sonia Sieff
Credits Bruther Architects Centre Culturel et Sportif Wangari Maathai Mairie de Paris
For more information on Oscar Coop-Phane's work please click here