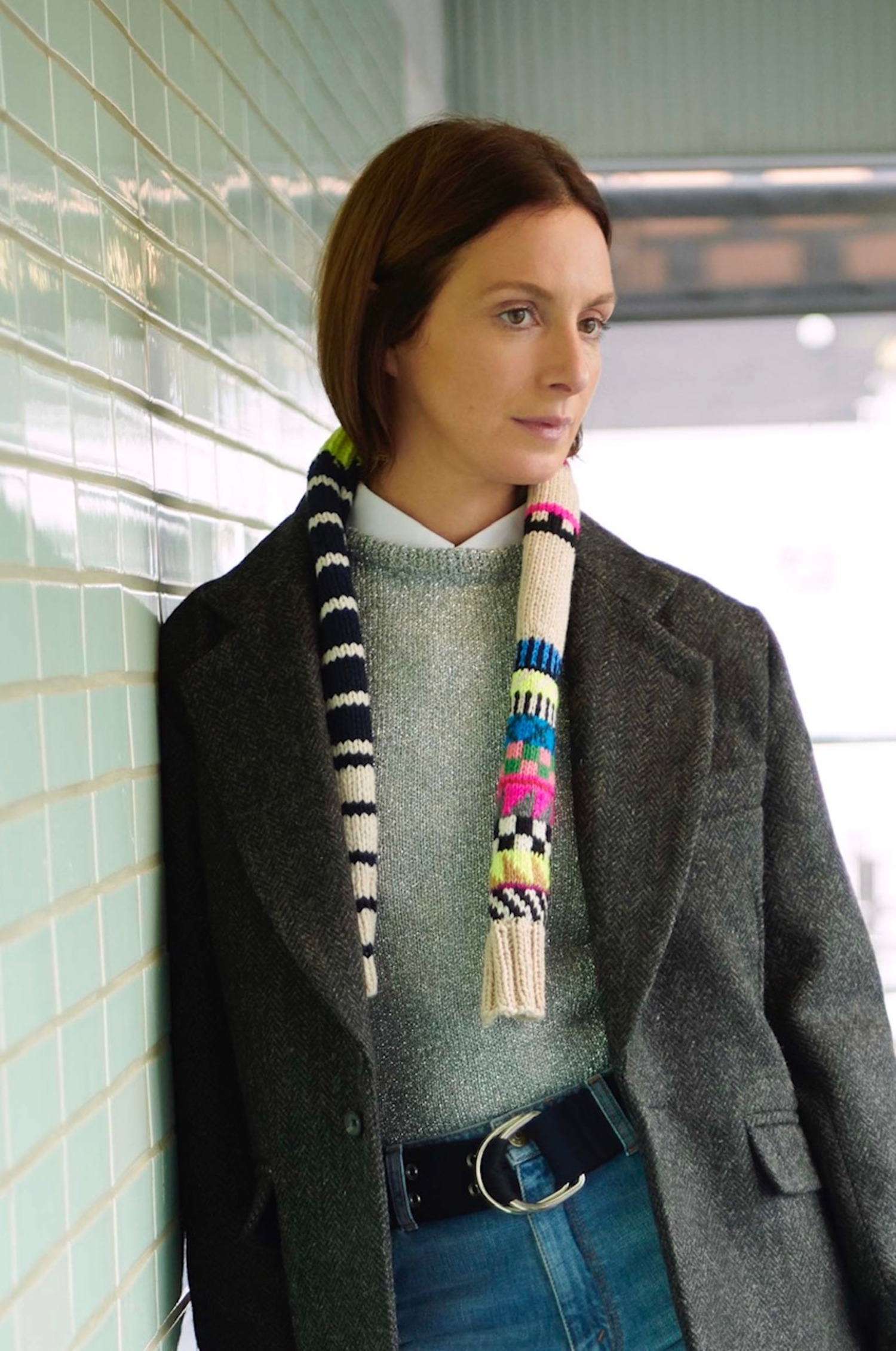 Photography © Sonia Sieff
Credits Bruther Architects Centre Culturel et Sportif Wangari Maathai Mairie de Paris
Pauline Klein
FOR LA FETICHE
COLLECTION AW19
27.2.19
For our AW19 collection, we worked with three of our favorite French writers : Pauline Klein, Loulou Robert & Oscar Coop Phane.
Pauline Klein was born in 1976 in Paris. She studied Philosophy and Aesthetics at La Sorbonne University in Paris and Art at St Martin's School of Art in London. She then worked at various contemporary art galleries in New York and London. Back in Paris in 2001, she starts collaborating with Agnes B, followed by Sonia Rykiel and Maison Margiela.
Her first novel Alice Kahn was published by Allia in 2010 and received the Fénélon and Murat prizes, shortly followed by Fermer l'œil de la nuit in 2012 and in february 2017, Les souhaits ridicules. She has since collaborated as Creative Director and writer with a number of fashion and luxury brands. In 2020, her fourth novel La figurante was published by Flammarion, receiving wide critical acclaim.
In the image above she is wearing the HELMUT jacket in Granite Tweed and MARGOT scarf.
Pauline Klein wearing the IVY handknit layered over the JUNE shirt, YVES trousers in Black and CHARLES socks in Grey
Photography © Sonia Sieff
Credits Bruther Architects Centre Culturel et Sportif Wangari Maathai Mairie de Paris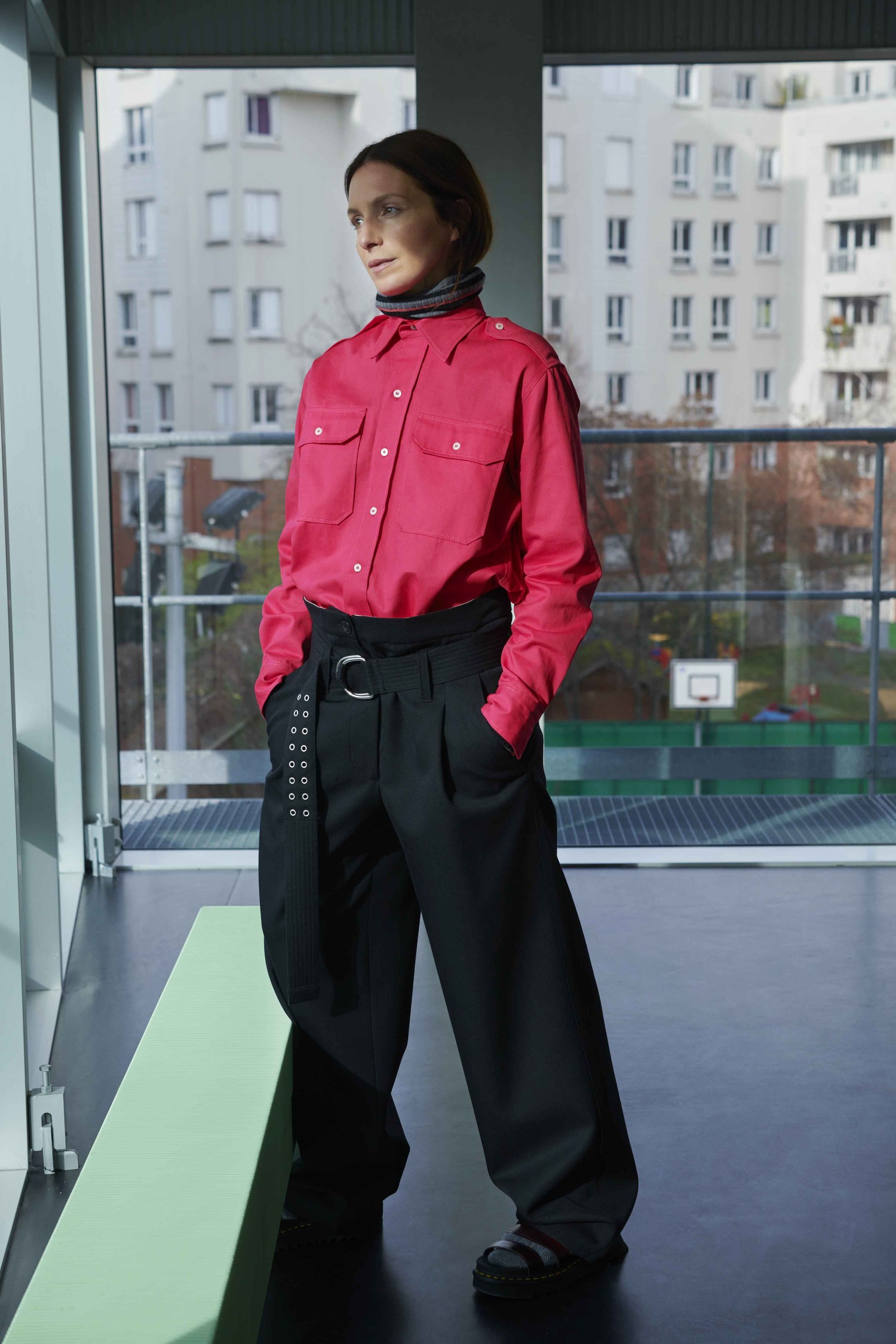 Pauline Klein wearing the LOIC shirt, BIBA polo-neck and YVES trouser in Black
Photography © Sonia Sieff
Credits Bruther Architects Centre Culturel et Sportif Wangari Maathai Mairie de Paris
For more information on Pauline Klein and her work click here