CUSTOMISE
Personalise your LA FETICHE knits, old and new, with our new CUSTOMISE service at the
LA FETICHE ATELIER.
Simply send us your LA FETICHE garments and we will hand embroider your initials onto your favourite sweater in the yarn colour of your choice.
Here is a photo of Sheelagh wearing her PEGGY sweater from AW18, her initials have been embroidered at the bottom in Neon Pink merino yarn.
Please see below for further details.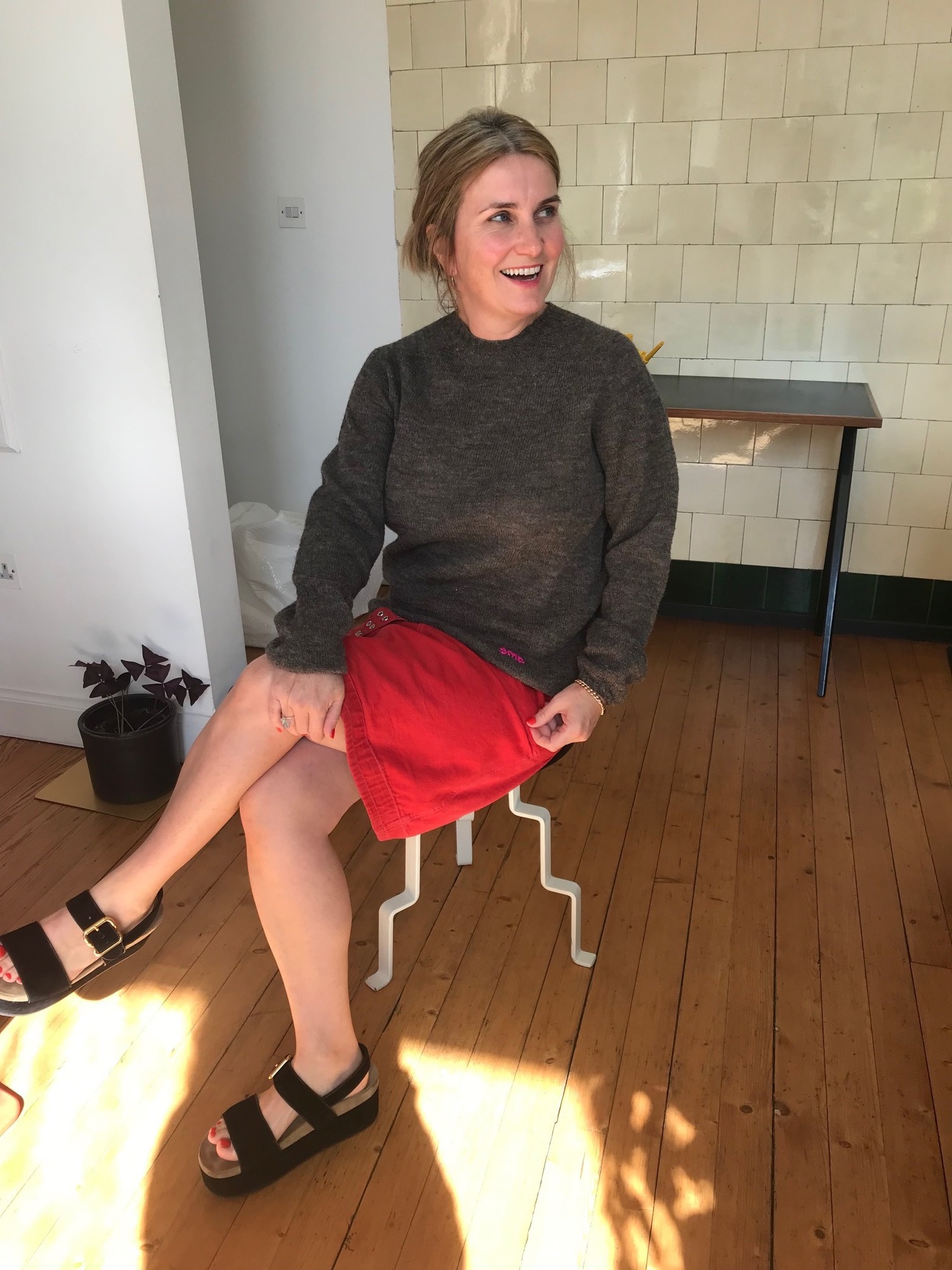 Sheelagh wearing her customised PEGGY sweater
Embroidered with Neon Pink merino wool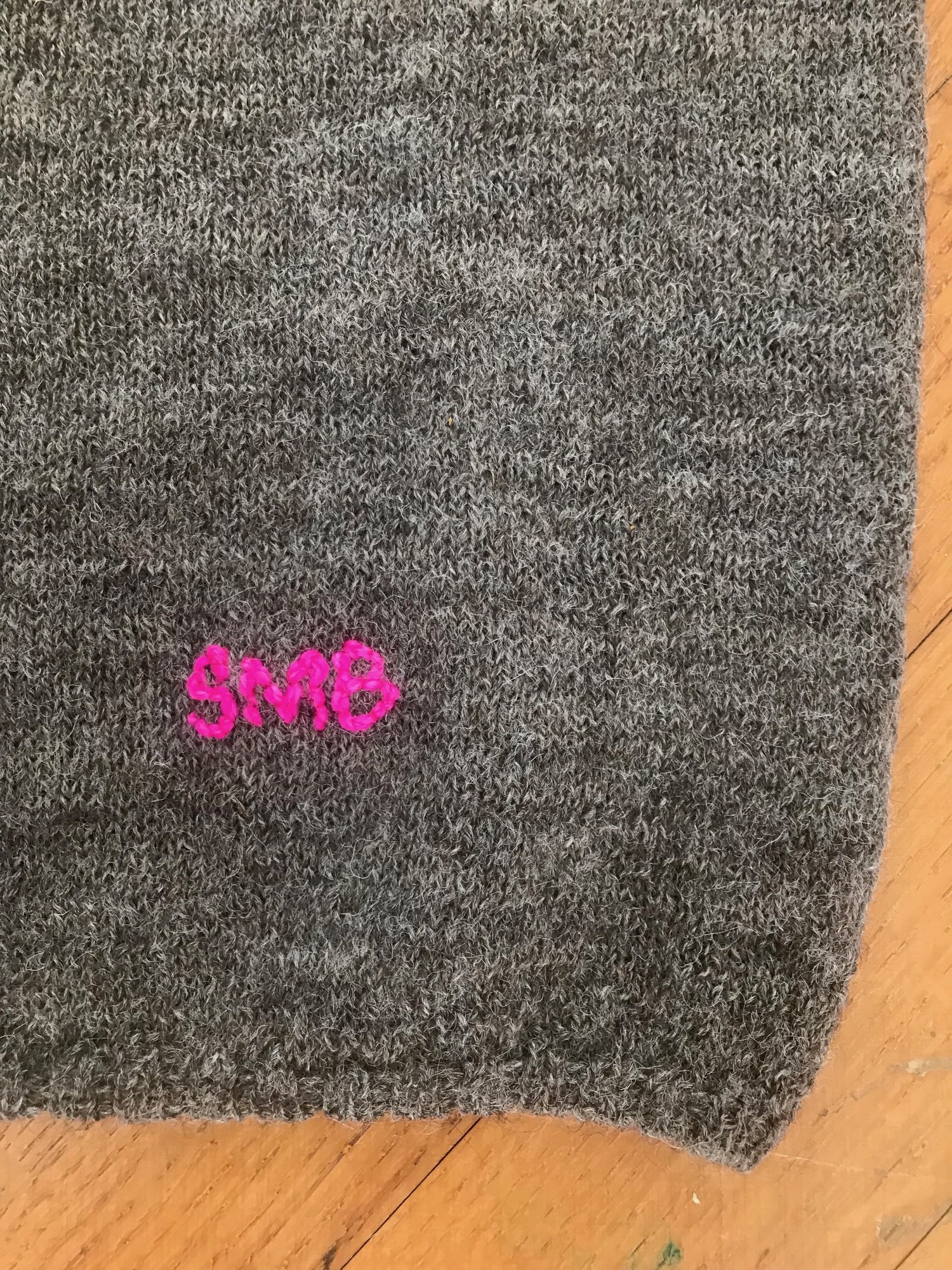 Scottish Lambswool PEGGY
Embroidered with Neon Pink merino wool
Selection of merino and lambswool yarns
For any enquiries please email studio@lafetiche.com. We will aim to return your item to you within 2-3 weeks with your initials embroidered in your chosen yarn.
Price starting at £30.