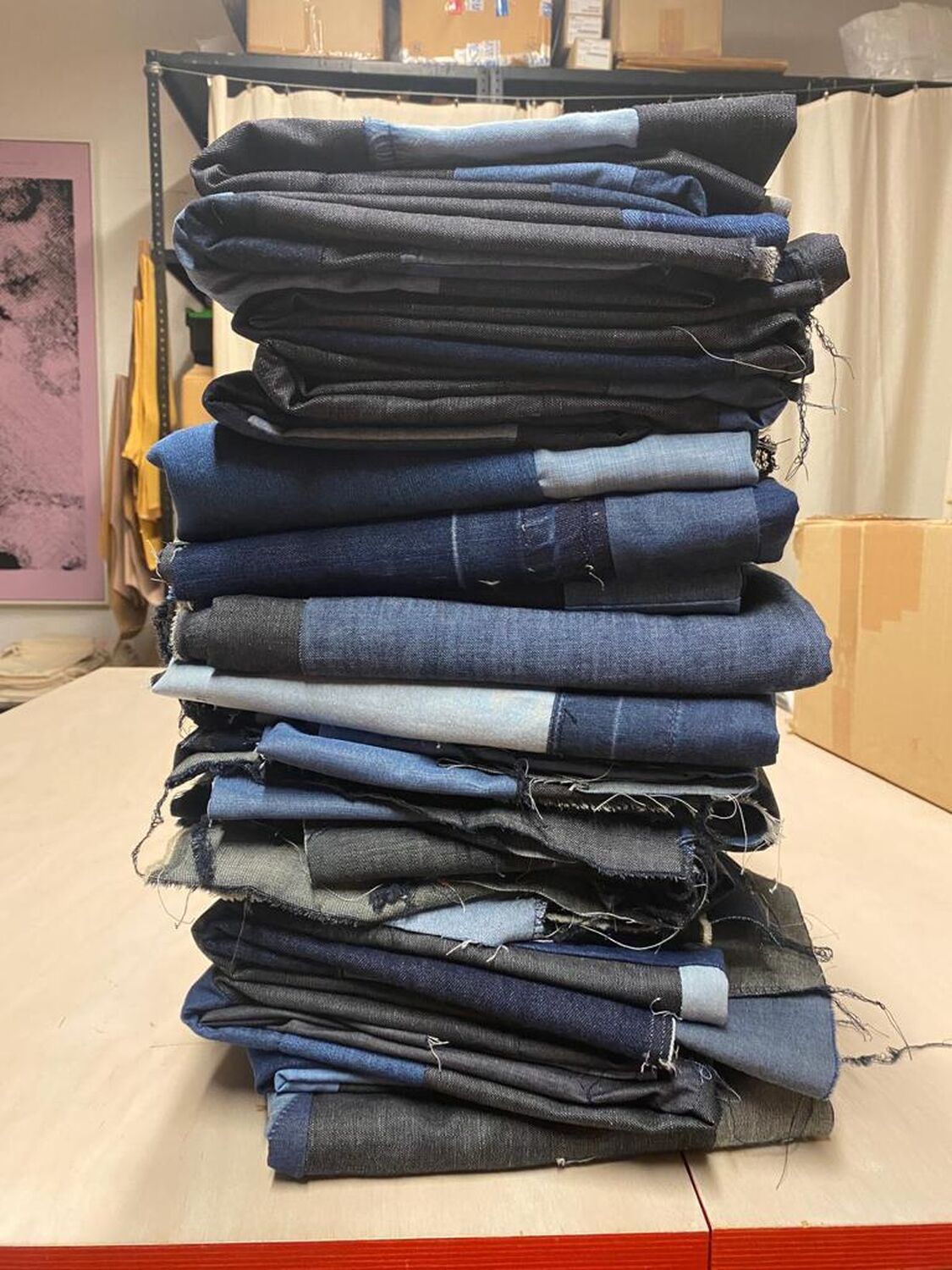 FABRIC UPCYCLING
For our SS23 collection LA FETICHE has fun reusing well-worn favourite fabrics to recreate one-of-a-kind reimagined garments.
Sourcing military uniforms from French depot-vente, handkerchiefs from Gentleman's outfitters & denim jeans-wear from charity shops we unpick and patchwork panels to make new shapes.

Discover below our signature oversized shirt jackets, sunray pleat kilts & quilted jackets.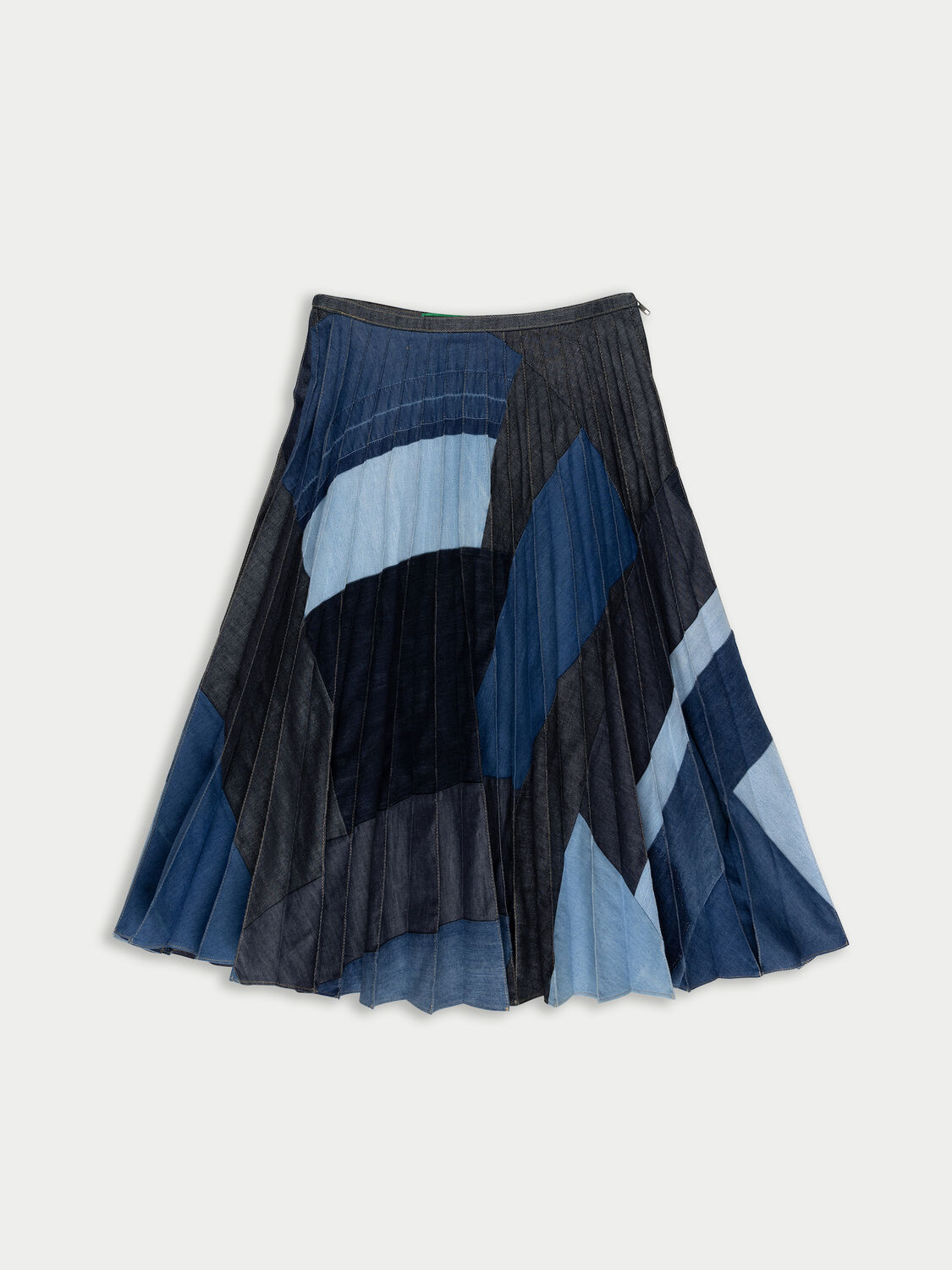 SS23 CECILE Kilt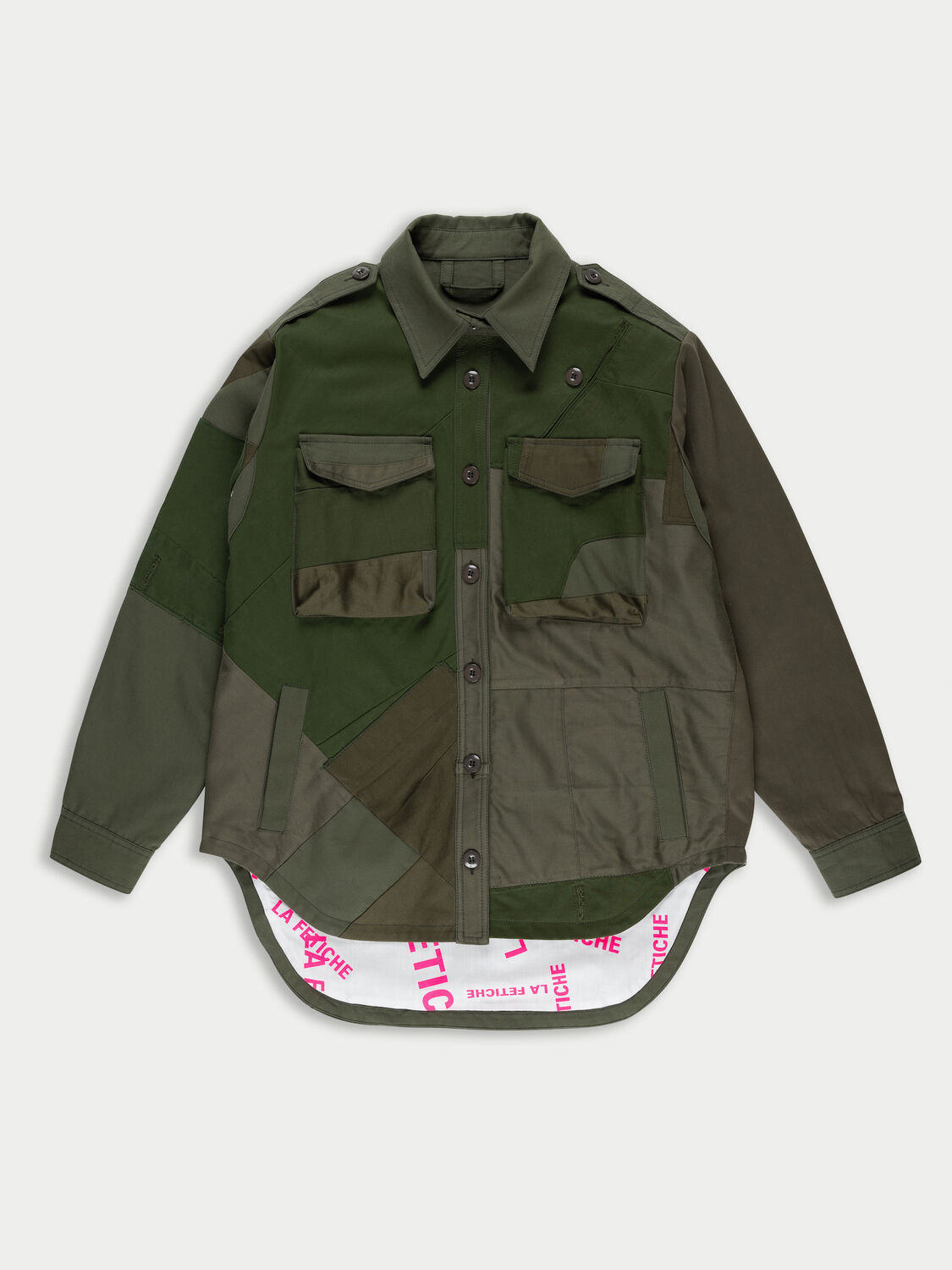 SS23 CLAIRE Shirt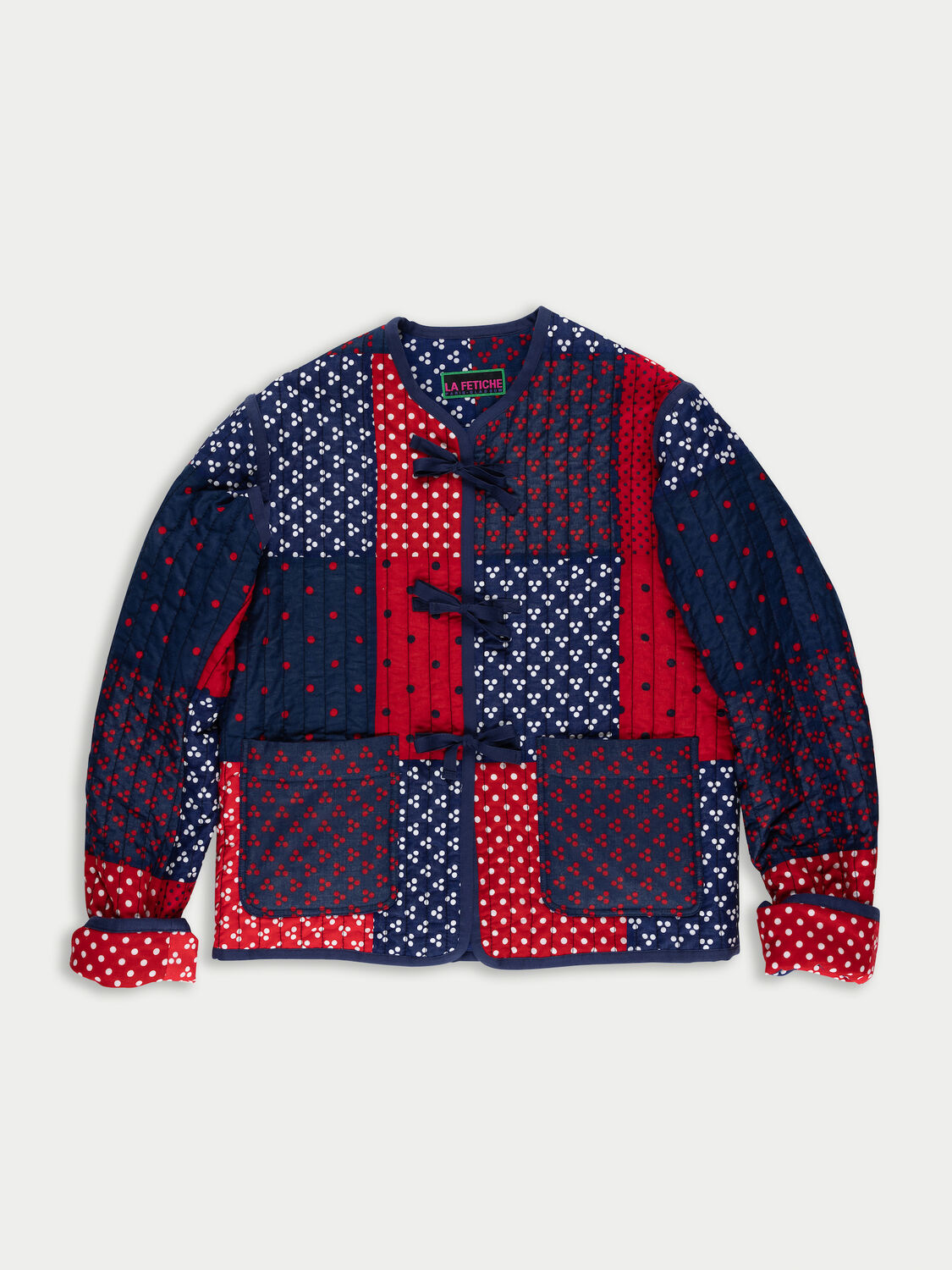 SS23 JANIS Jacket