DI GILPIN

FOR LA FETICHE
13.10.20
LA FETICHE is proud to support heritage manufacturers & highly skilled artisans from both Scotland & fFance.
In celebration of the great scottish tradition of hand knitting, we have been delighted to collaborate closely with master knitter DI GILPIN. since the very first collection our mission at LA FETICHE has been to create knitwear that combines beautiful design with traditional skills. DI GILPIN's knitwear studio started on the Isle of Skye and is now based in Comielie Farm in Fife.
Using local yarns & traditional scottish hand knitting techniques, a garment can take as long as 2 months to knit by hand.
DI GILPIN's wealth of experience & knowledge, together with her highly skilled home knitters, is able to support local communities and keep alive this great scottish tradition.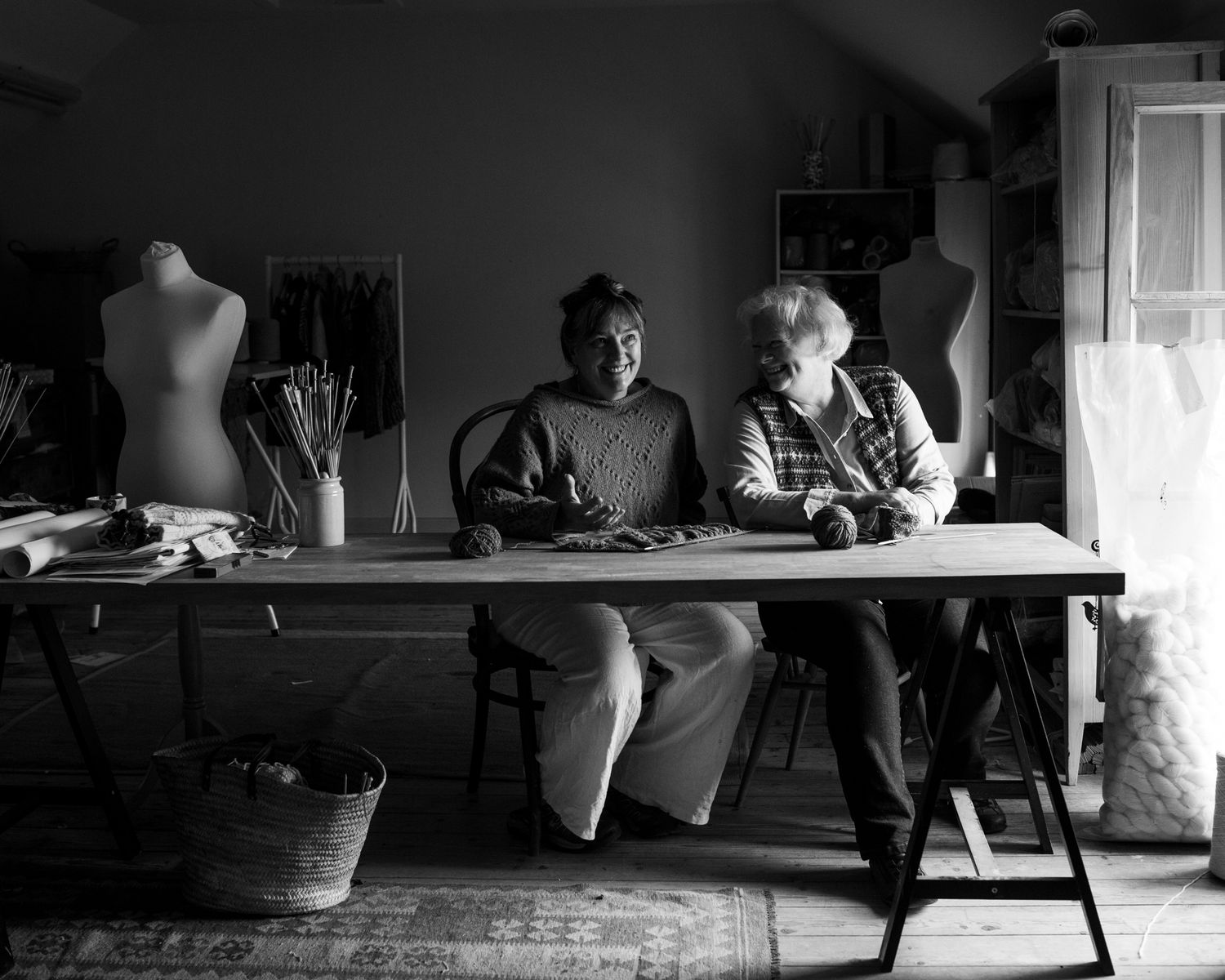 DI GILPIN in her studio on Comielie Farm
Photo Elena Heatherwick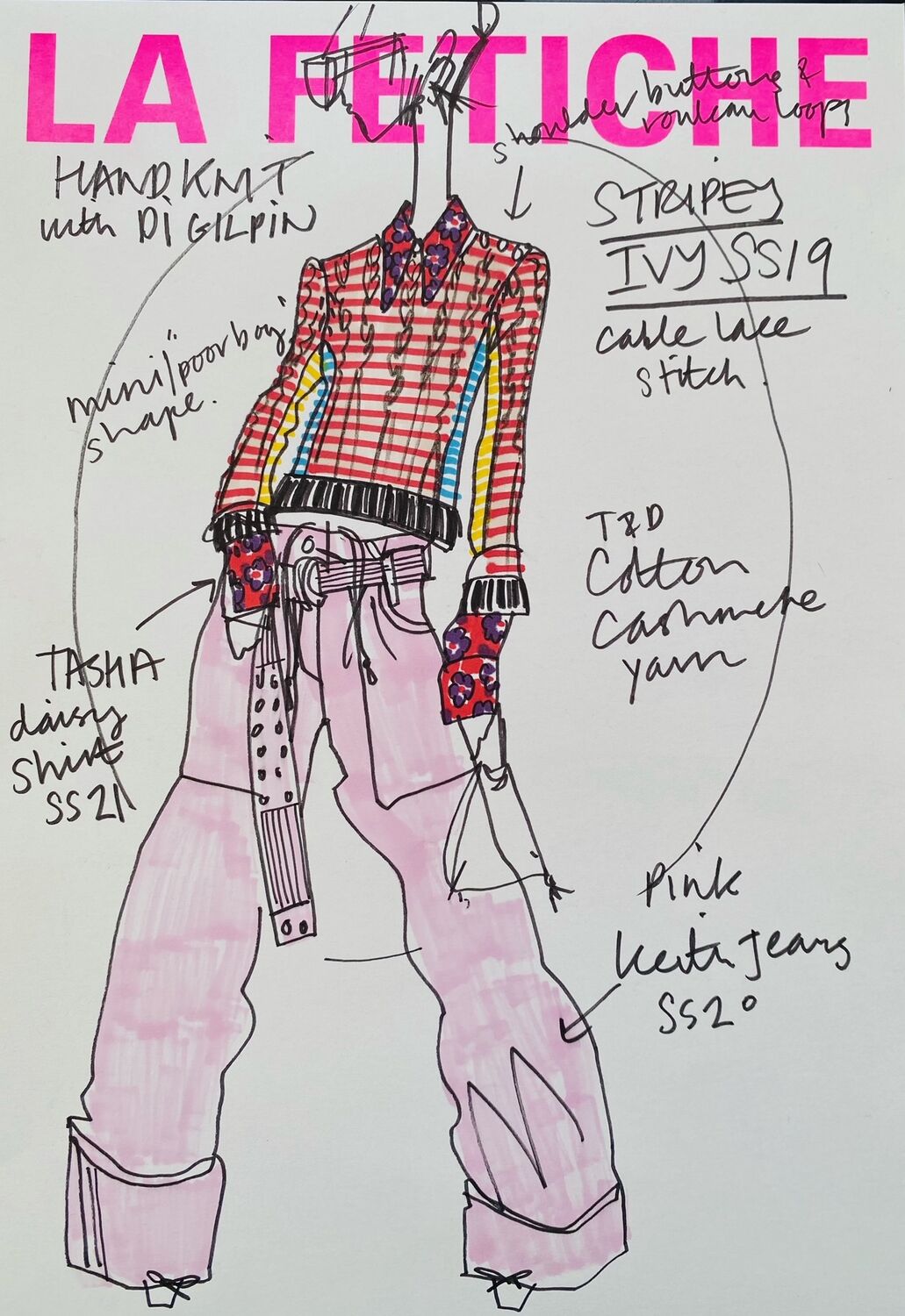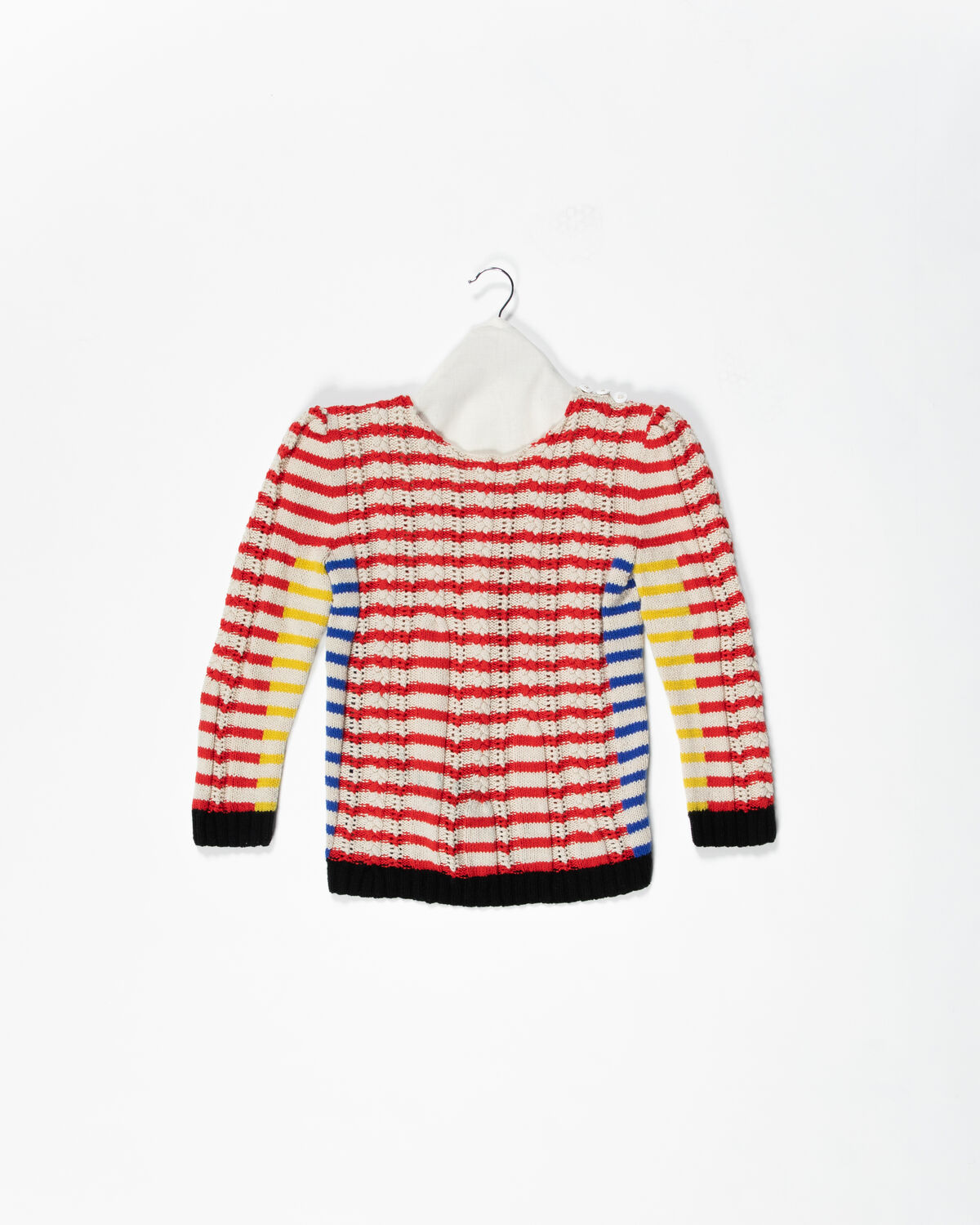 a sketch of the SS19 IVY sweater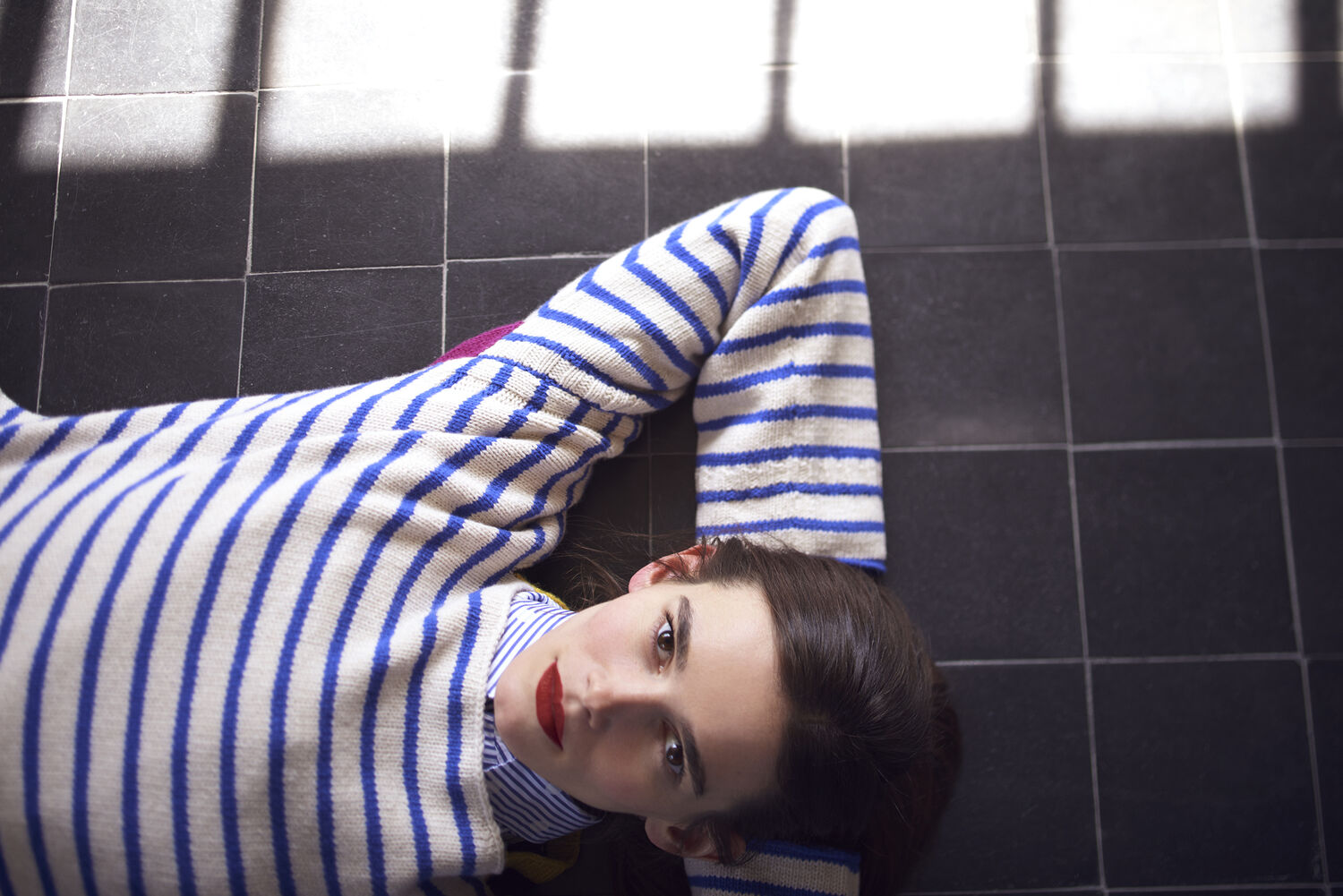 Pauline Jacquard wears the PATTI handknit
Photo Sonia Sieff



a sketch of the SS19 PATTI sweater in DI GILPINs studio
Photo Elena Heatherwick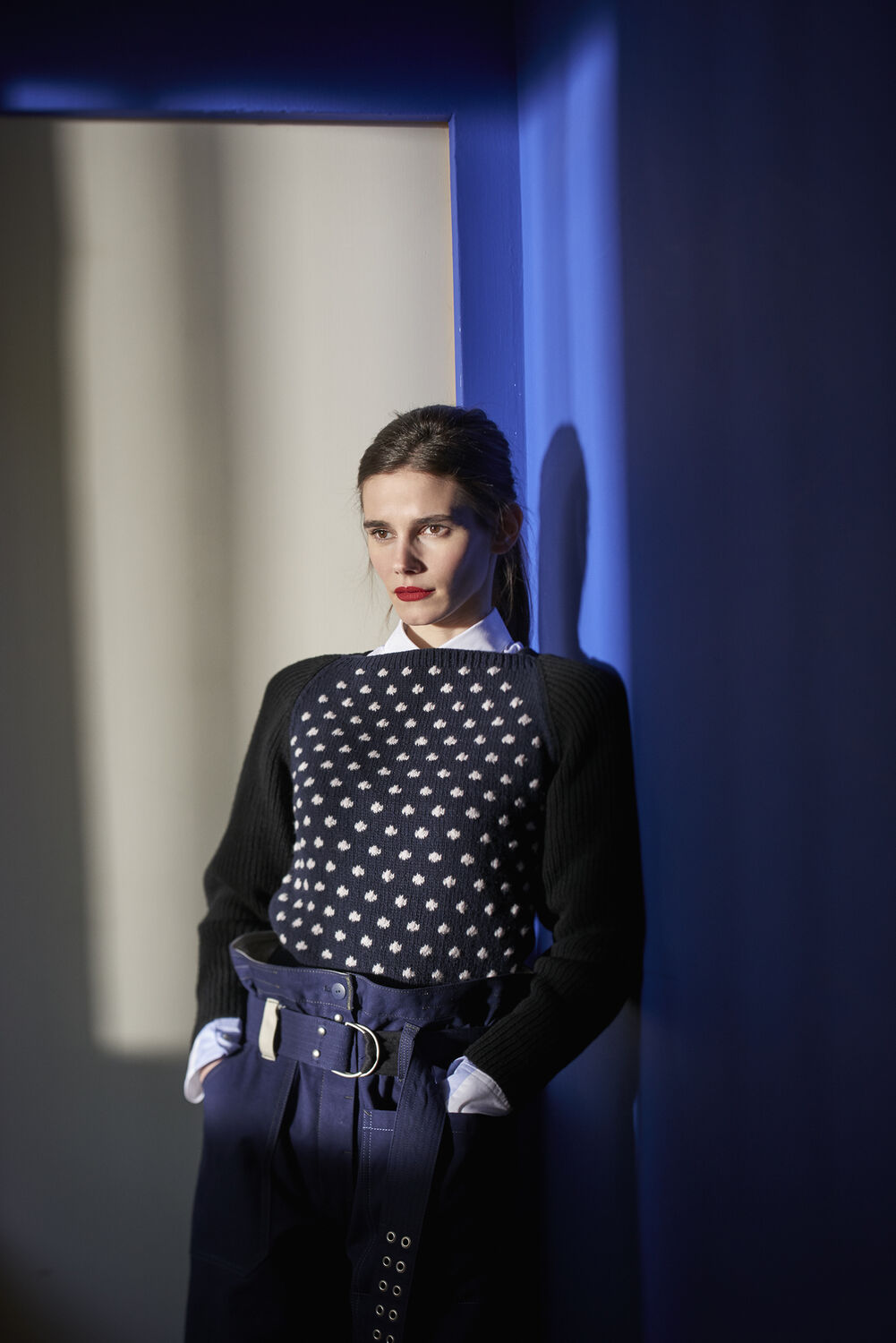 Pauline Jacquard wears the BOWIE
Photo Sonia Sieff