HANCOCK

FOR LA FETICHE
21.10.20
LA FETICHE is committed to supporting local scottish manufacturing & fortunately for us we are located close to one of the oldest waterproof coat-makers in Scotland THOMAS HANCOCK & CO. These expert crafts people provide the manufacturing skills of a tradition that has remained virtually unchanged for the last 175 years.
LA FETICHE's mission is to create new & exciting design whilst respecting the craft. Each season we collaborate with Hancock to create a unique piece of outerwear. This highly skilled process involves 2 layers of cloth bonded together with an impenetrable barrier that ensures that the garment is 100% waterproof. Each article is first cut, then sewn by their team of machinists before it is passed to one of their experienced coat-makers. Interior seams and pockets are glued and taped by hand, before being rolled flat using a hardened steel hand roller then finished with a rubber cleaning wheel tool.
We are proud to work together with THOMAS HANCOCK & CO, to celebrate this beautiful coat making Scottish tradition within the unique aesthetic of LA FETICHE.

Loulou Robert wears the JEAN in the AW19 lookbook shot by Sonia Sieff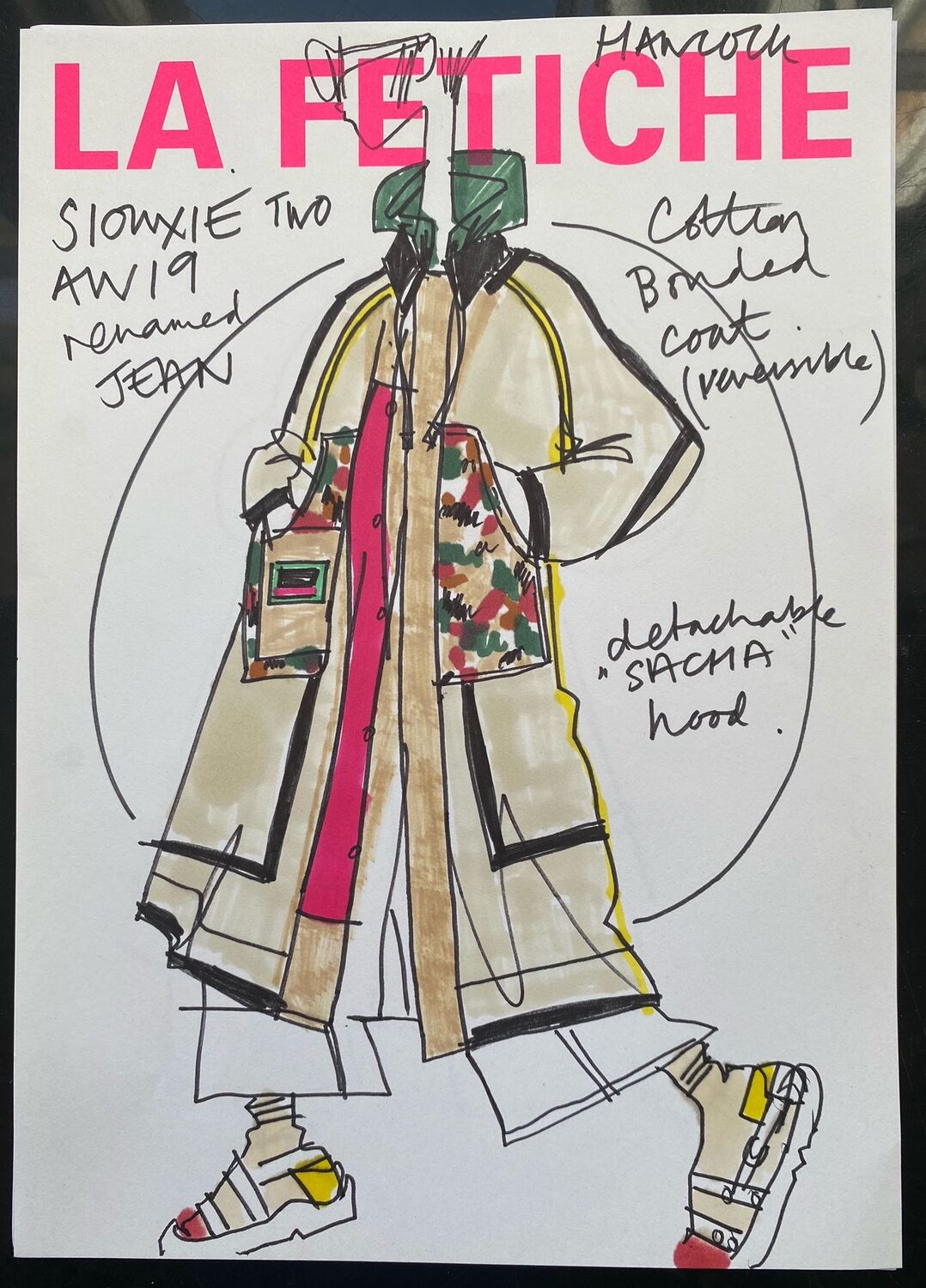 sketch of the AW19 JEAN trench coat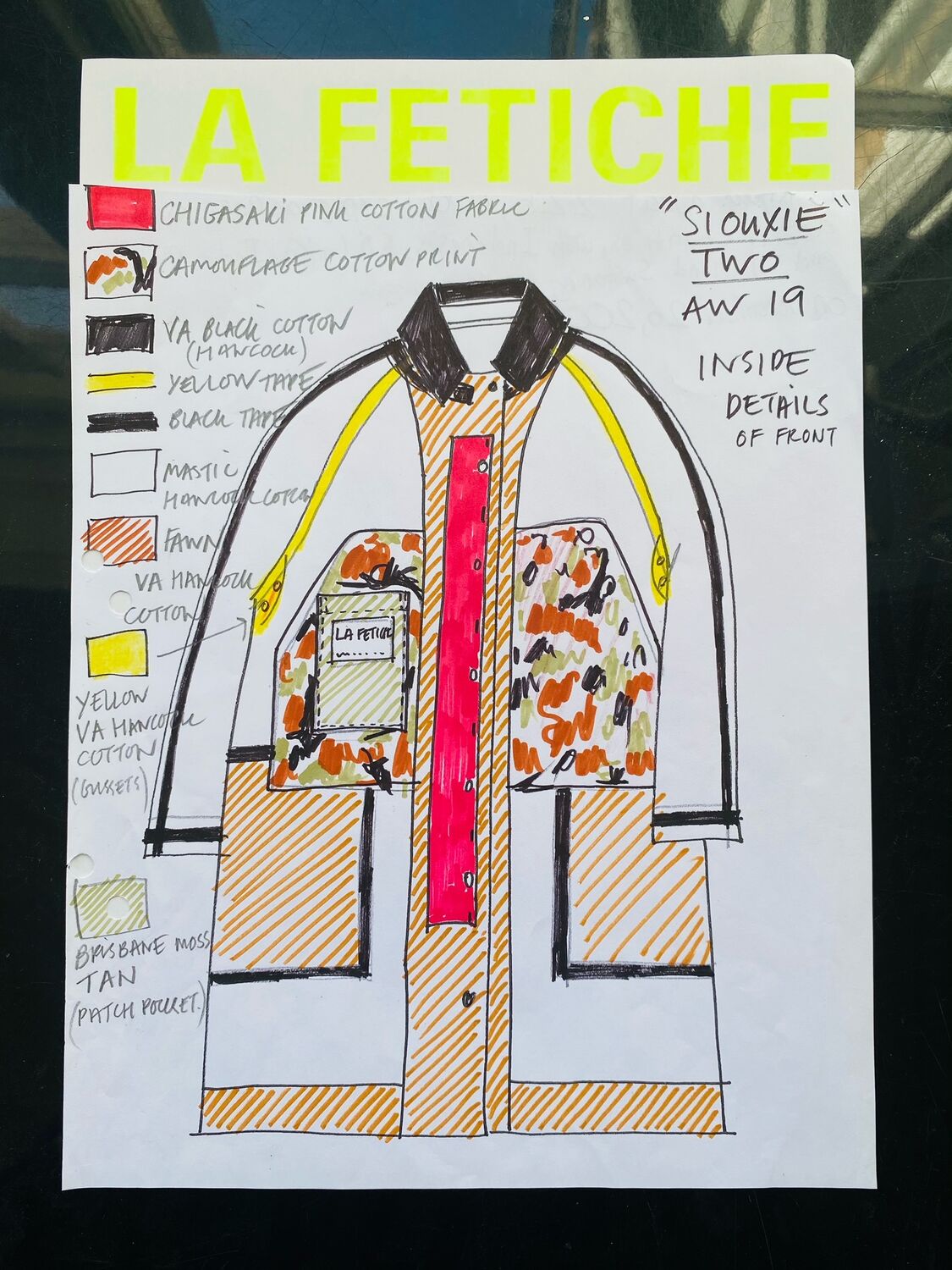 sketch of the AW19 JEAN trench coat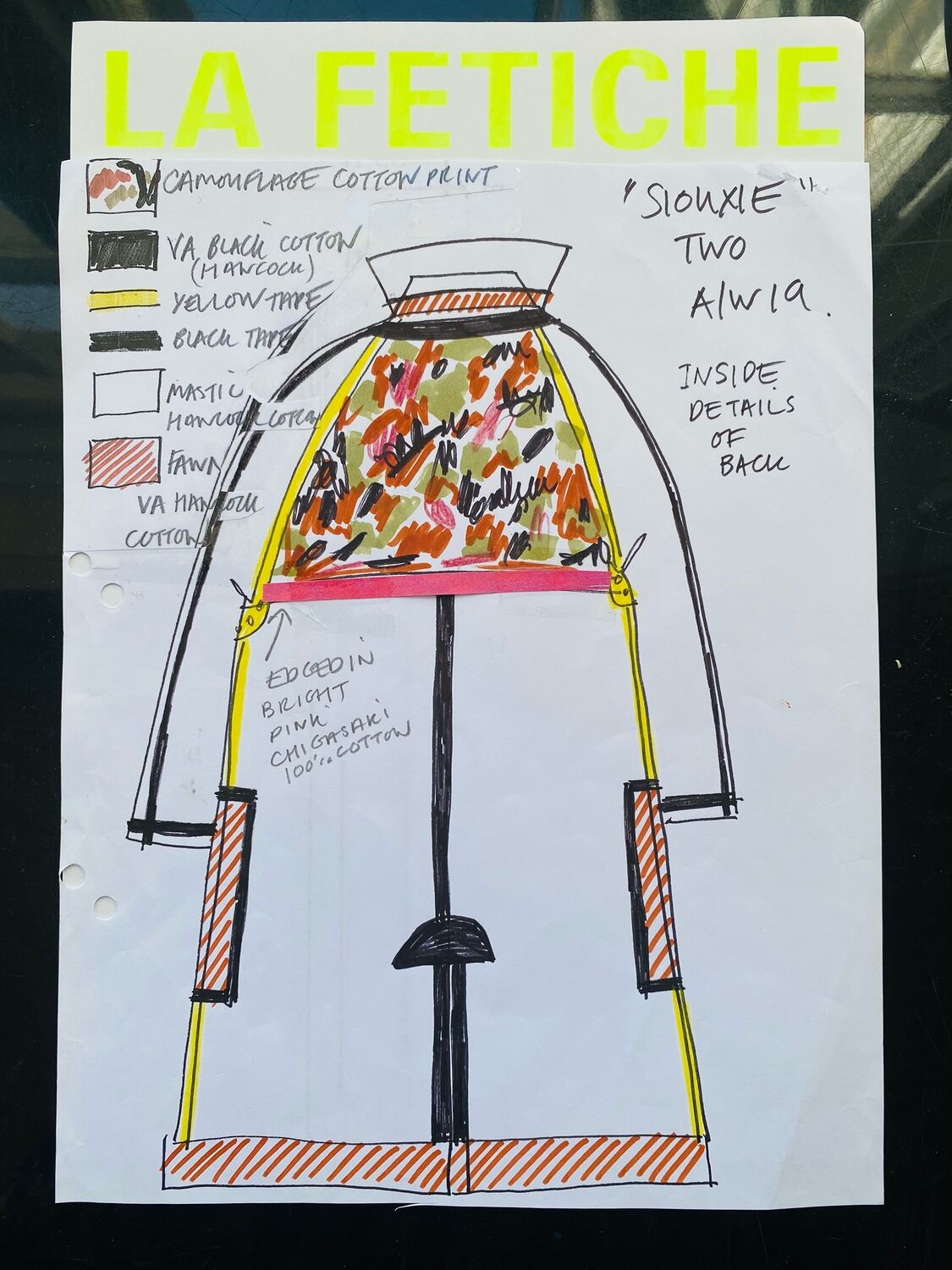 sketch of the AW19 JEAN trench coat


Fabric swatches used on the AW19 JEAN coat
INSIDE THE FACTORY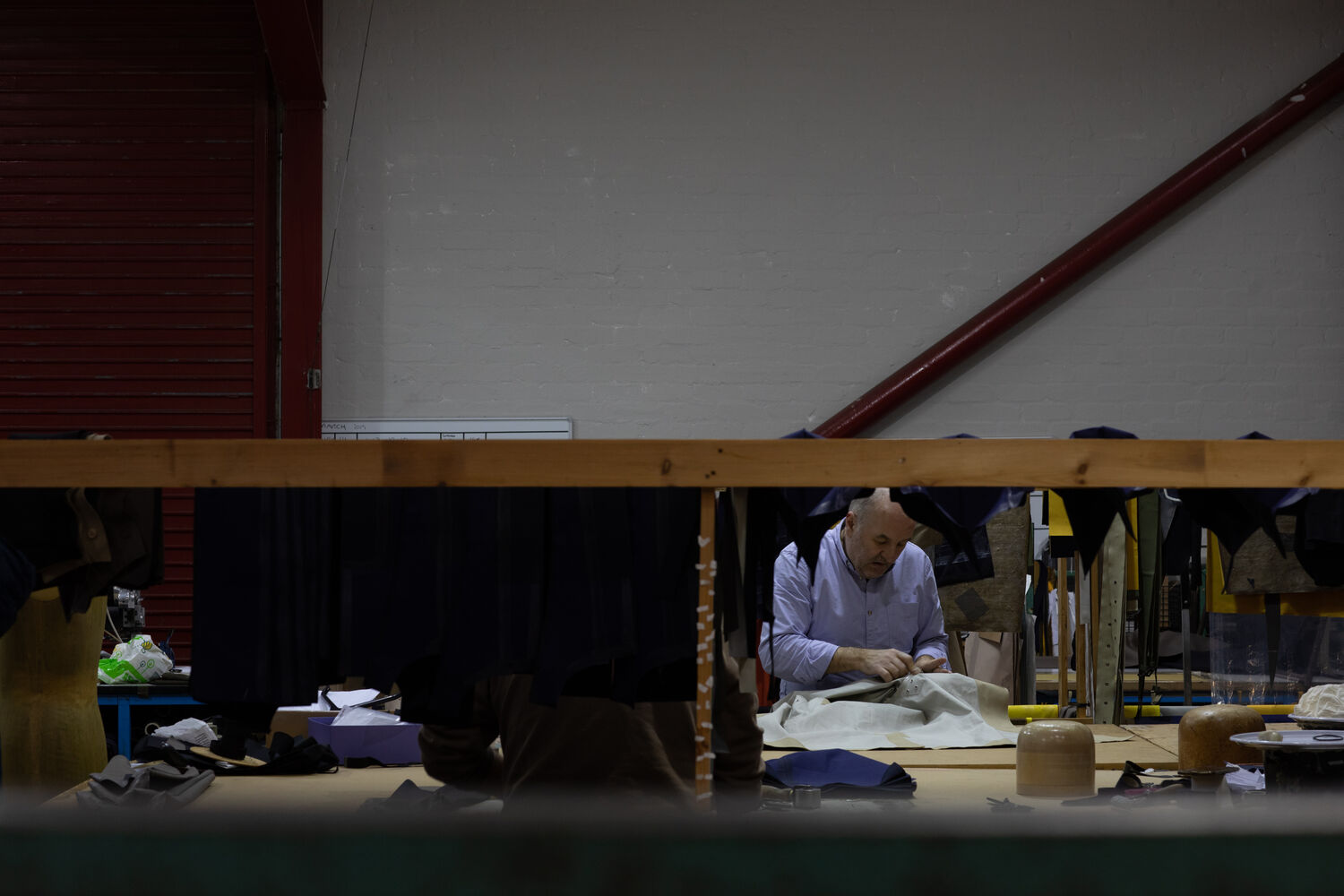 One of the coat makers at work in the factory in Cumbernauld
Photo Richard Gaston Credits Hancock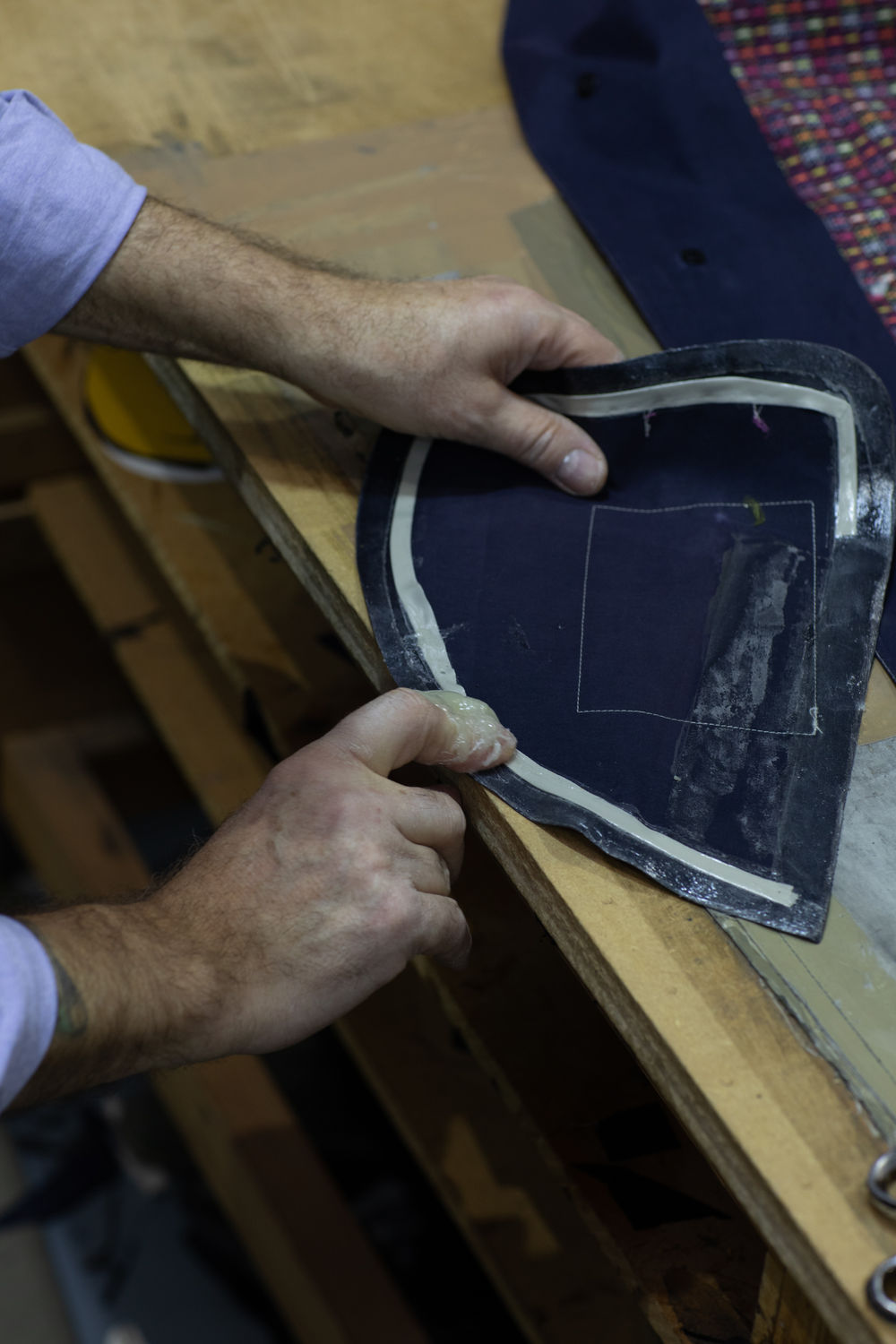 Seams are glued by hand
Photo Richard Gaston Credits Hancock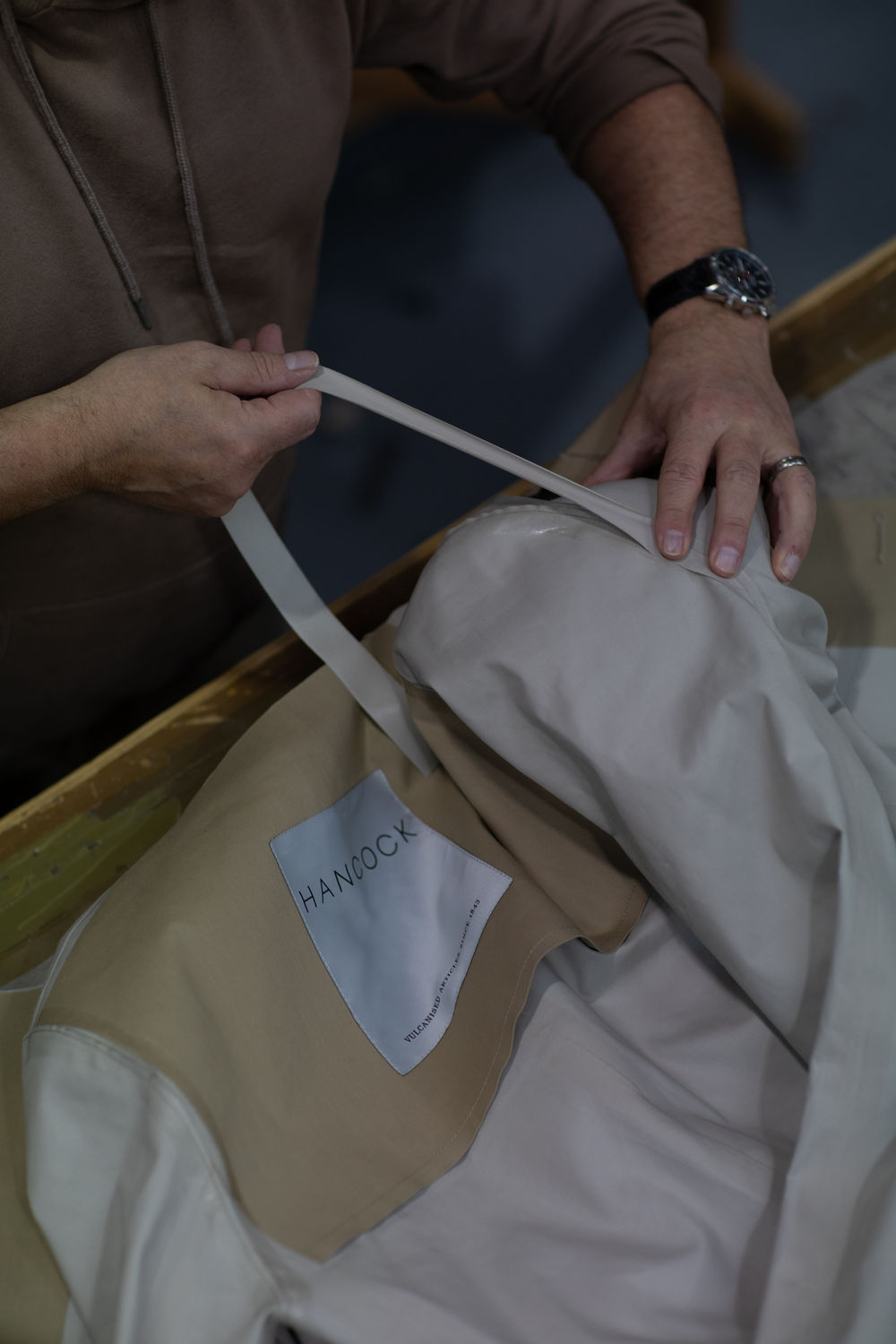 Once glued, seams are taped by hand
Photo Richard Gaston Credits Hancock



Seams are rolled flat
Photography Richard Gaston Credits Hancock