PHOTOGRAPHY © Sonia Sieff
L/UNIFORM

X LA FETICHE
4.4.22
LA FETICHE, created in 2017 by April Crichton and Orely Forestier, celebrates traditional French and Scottish know-how in collaboration with local artisans. Everyday clothes, joyful and irreverent, colorful and graphic, sentimental, to cherish forever.
L/UNIFORM, a factory founded by Jeanne Signoles, offers beautiful, solid, light and practical bags, like work bags in all its features. A universe marked by a selection of traditional materials, leather and canvas, and bold colors.
This common love of color and graphics & of a certain revisited authenticity, naturally gave rise to a collaboration between the two houses.
Through two exclusive models, LA FETICHE revamps the famous L/UNIFORM messenger bag:
PIET, all in color blocking, and RAE in a yin-yang spirit. Each of these models is offered in its own drawstring bag patched of bandanas, signature of LA FETICHE.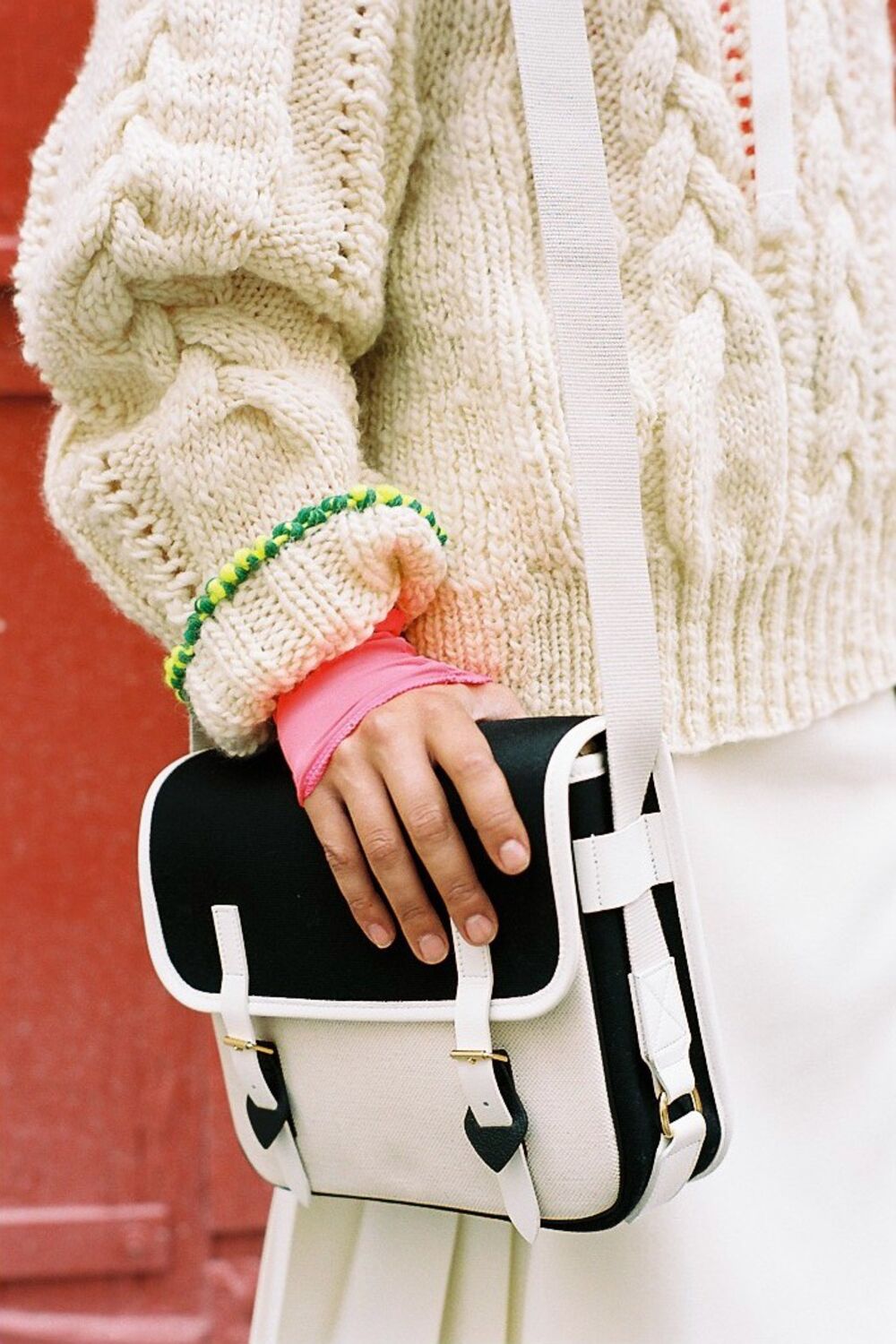 PHOTOGRAPHY © Sonia Sieff
Behind the Scenes

Nº43. PETITE BESACE / PIET